What is the famous Rosetta Stone?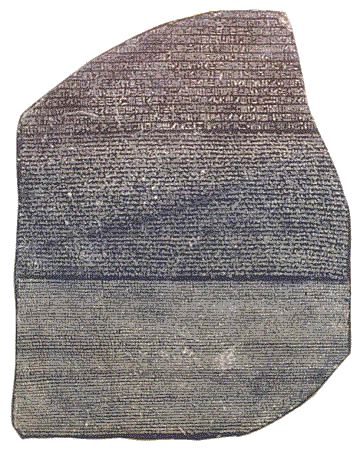 It was a stone on which was three languages: Daily Egyptian writing, Greek writing and Hieroglyphics. A man called Champollion deciphered hieroglyphics using this stone in 1799AD.

The Rosetta Stone is about 1 metre high, nearly a metre wide and a third of a metre thick.
A message for my class in hieroglyphics!
Write Message In Hieroglyphics